Don't forget to check your child's

story for exciting photographs and updates.
Here at Biddick Primary School we host a variety of events for members of our local community, adults from home and even other schools. We like to share our learning regularly with adults at home through our 'Sharing Events' which are often linked to our curriculum topic. These events are usually full of games, opportunities to share our fantastic work and even performances! Check out some of our brilliant memories from this year so far...
Playground Plans - Phase One Launch! It was a huge SUCCESS! Check out the photos!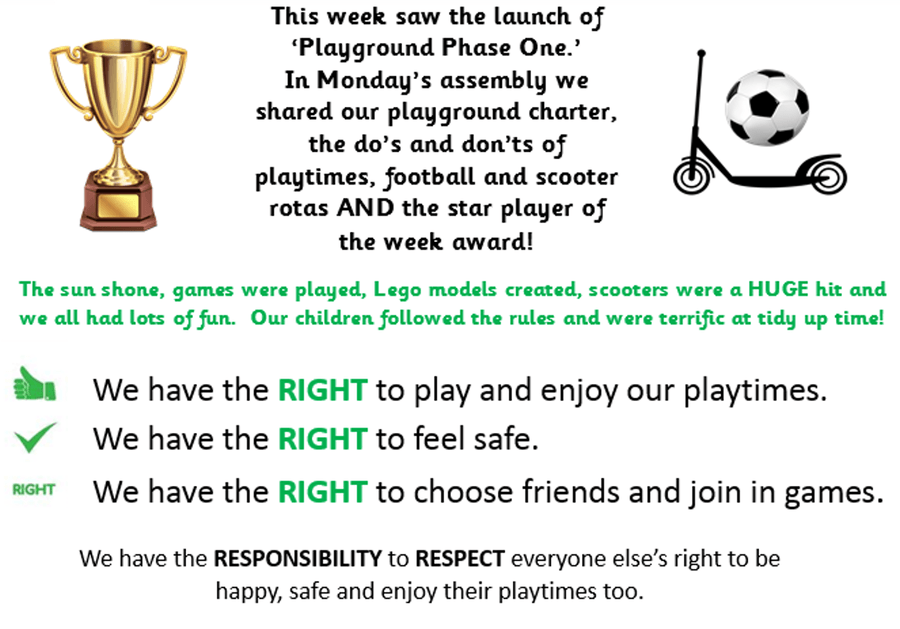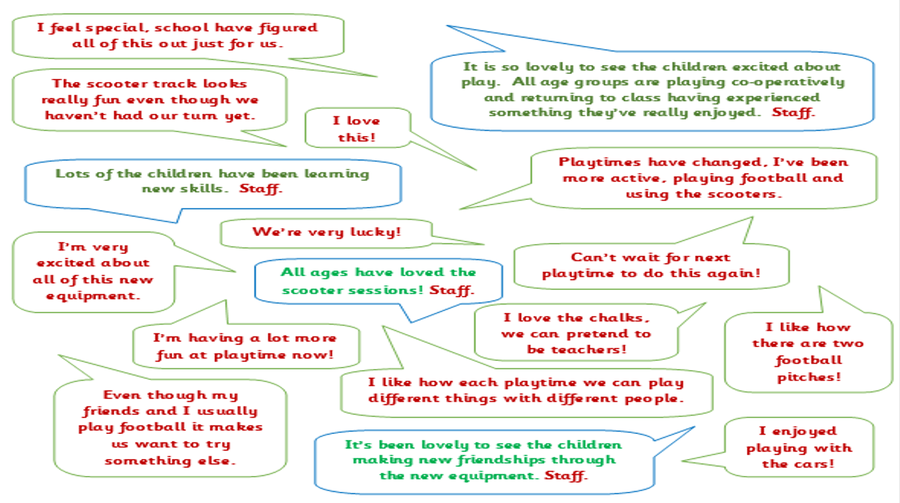 Biddick Play Plans...Coming Together Perfectly!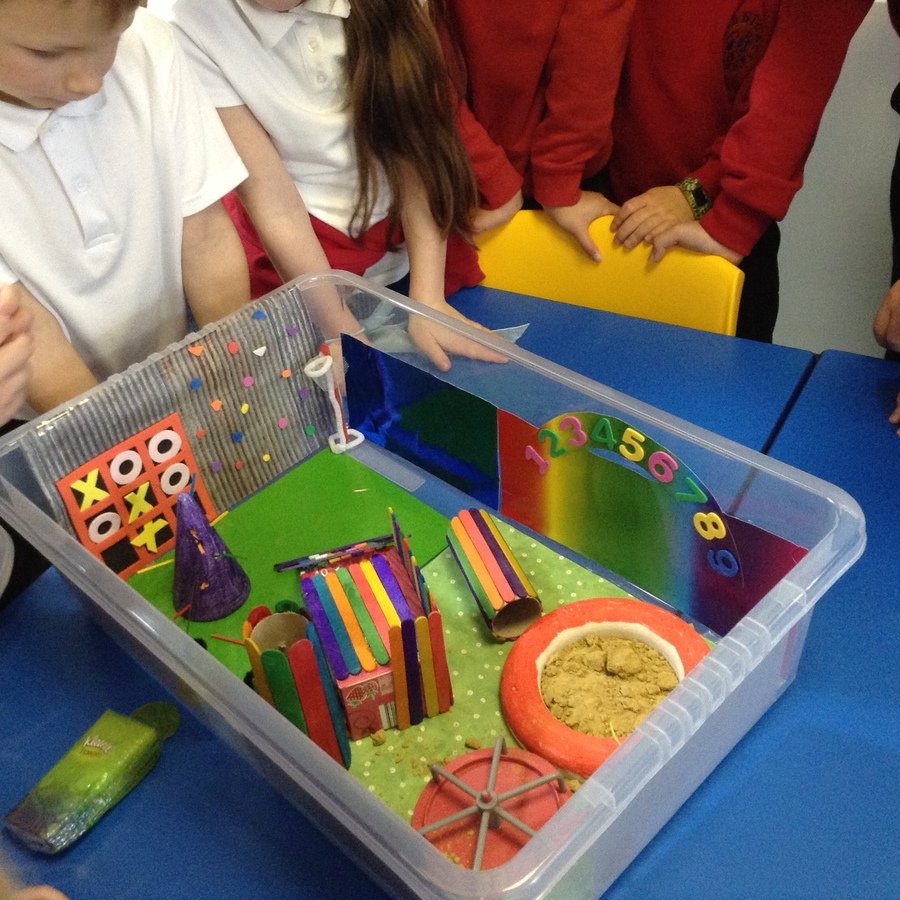 Take a look at finished playground designs from each class!
...

...
Our Year Six children recently attended their open evening at Biddick Academy, ready for their start next September. All children across the Washington area who attended the open evening were set several Maths challenges, which had a focus on estimation in a range of real life settings. We are hugely proud to announce that the winners of the challenges all attend Biddick Primary School and were the closest in their estimations, or completely accurate! Mr Knowles, Head of Mathematics at Biddicka Academy, awarded our winners their own Casio calculators which they can use in their KS3 Maths lessons next year.
Well done to Leah, Lewis and Milo!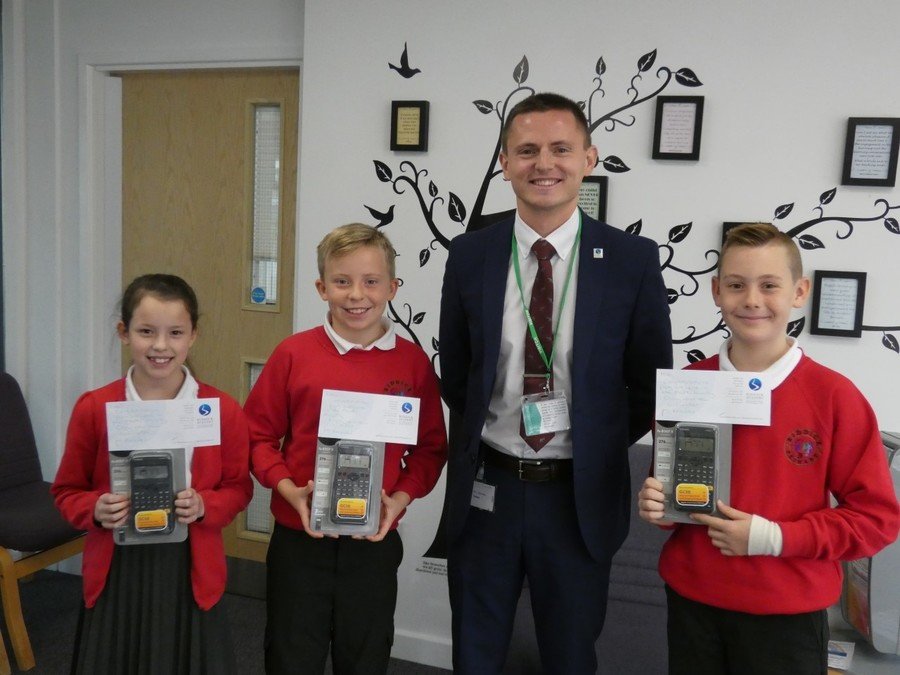 ...

...

On Tuesday 22nd October, Y4 and Y3 celebrated their 'Marvellous Middle' by having a Roman Day. The children used stones to create their mosaics and handled roman artefacts like real life archaeologists. Check out some of our photographs from the Roman day.
...

...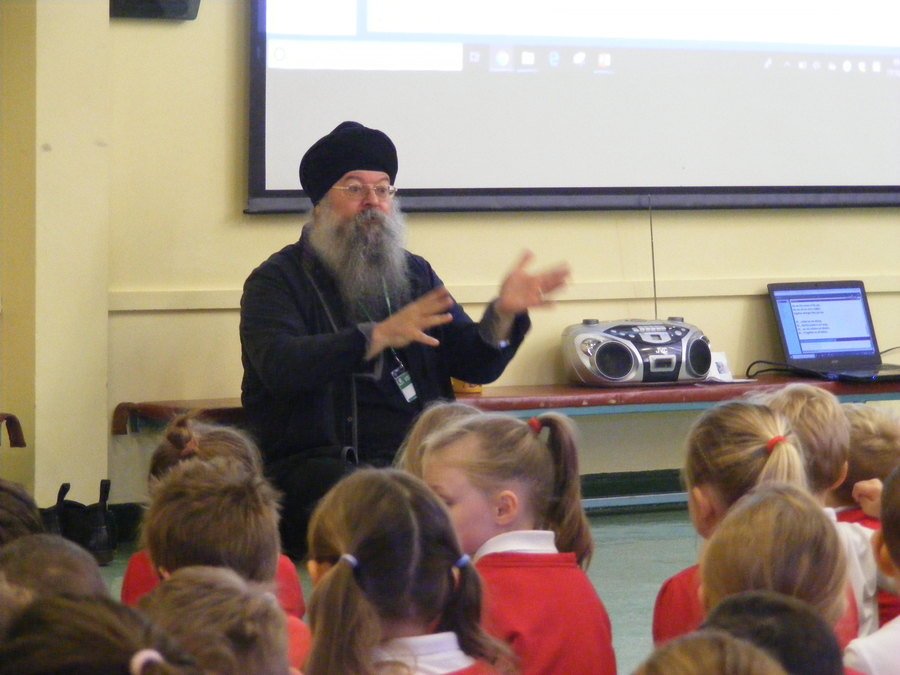 In our efforts to raise awareness of other religions in school, we invited a practising Sikh from the Gurdwara in Newcastle to our school. On Thursday 17th October, Cloud delighted the children with stories about his faith and answered all of their fantastic questions. This opportunity enabled pupils to challenge their understanding of Sikhism and develop their enquiry based learning in school. At the end of the day, Cloud spoke about the warmth and kindness shown to him by everyone and the children were full of enthusiasm about R.E.
...

...
..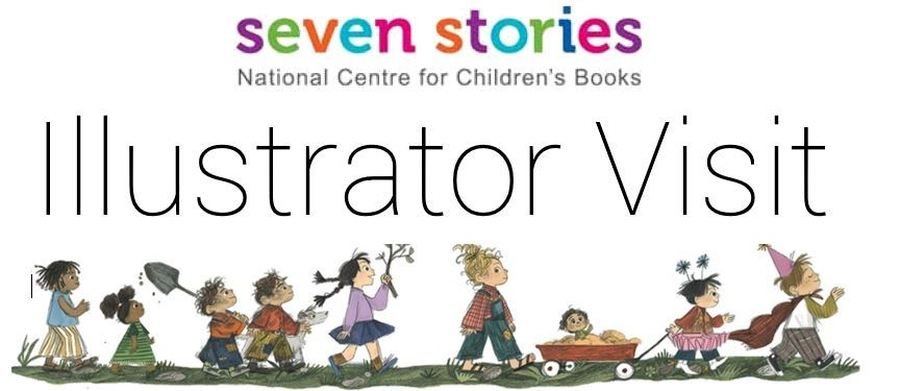 Monday 14th October- Year 1,2,3 and 4 welcomed a member of the Seven Stories team and illustrator, Emily Hughes. They read the story of Charlie and Mouse and Emily showed children how to illustrate the characters and talked through the process she uses as an illustrator. The children thoroughly enjoyed this visit from Emily and were eager to read all about Charlie & Mouse.
...

...

We welcomed visitors from our local food bank to share in our harvest celebration.
Our Year Four children shared the 'Stone Soup' story and we sang harvest songs.
We were overwhelmed with the amount of food contributed. Thank you for your continued support.
...

...
Our fantastic choir sang, cakes and coffee were enjoyed BUT most importantly we raised a whopping

A huge thank you to everyone who supported the event.
...

...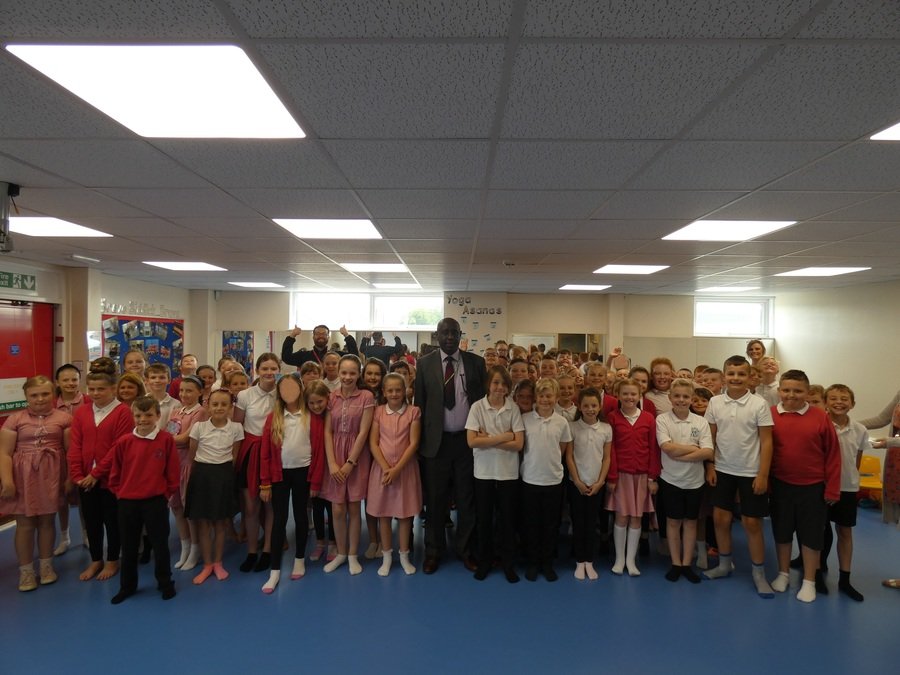 The three classes across Years 4 and 5 had an extra special visit from Ali, who volunteers for West End Refugee Service. Ali, who came as an asylum seeker from Rwanda, spoke to the children about what it was like to flee a country in crisis. Linking in with their topic 'Global Generation' and class novel 'The Boy at the Back of the Class', the children have already used a multi-media approach to find out what it would be like to be a refugee. Ali's open and honest talk had an extraordinarily powerful effect on Years 4 and 5. Talking about painful and difficult episodes in one's life is far from easy, but his determination to inform and help the children understand what causes people to flee their countries has given the children a new view point on what it is like to be a refugee. Thank you Ali and West End Refugee Service for your time - the children found it extremely interesting!
...

...
Our Year Six children had a fantastic time at Derwent Hill - check out some of the action shots below!

To get ready for September, we had our first transition afternoon in our new classroom with our new teacher. All of the adults at Biddick Primary School value our opinion, so were asked what we thought would make a good teacher, school and classroom so that they could make our school experience the best that it can be. We all had a fantastic time meeting our new teachers - check out what were got up to below!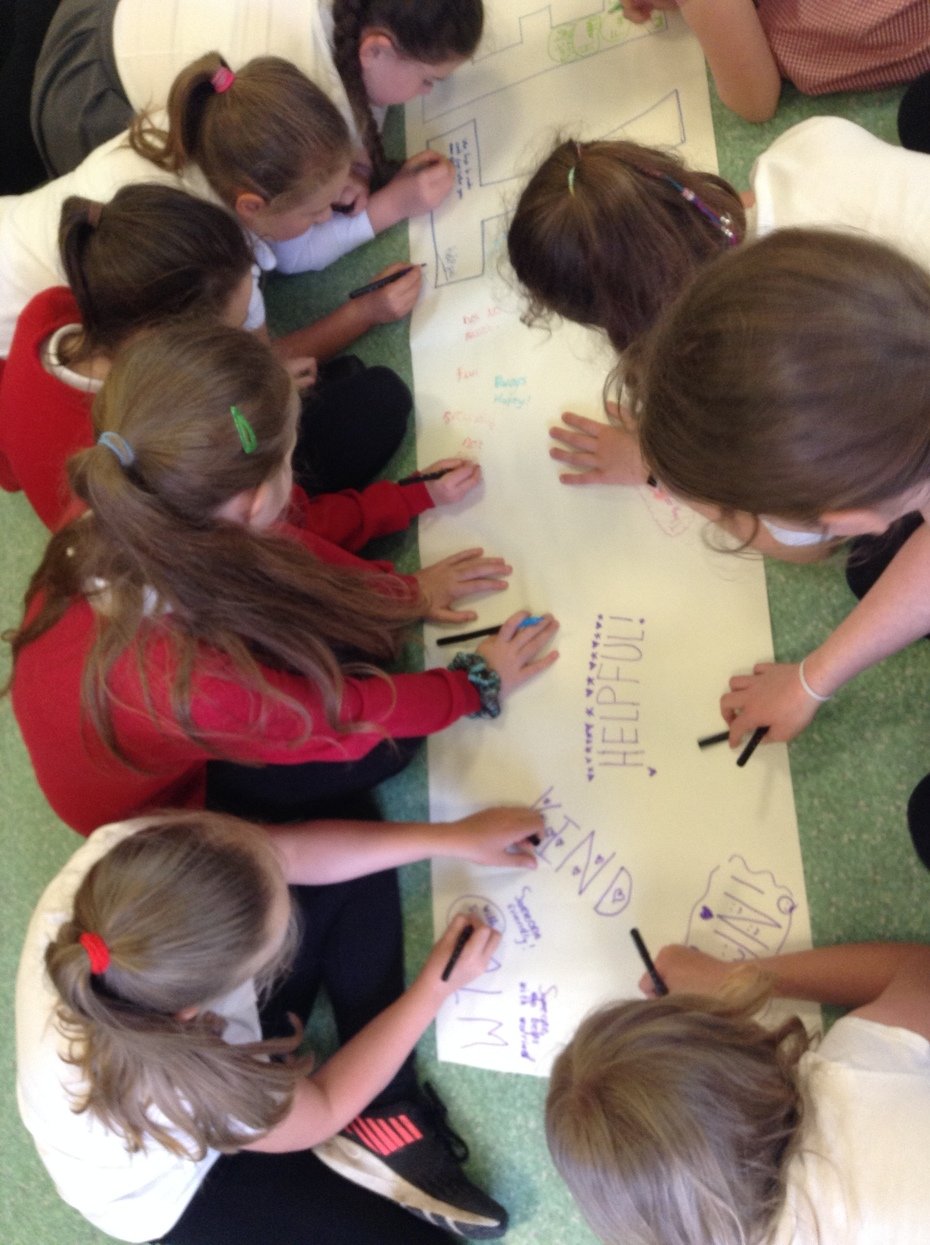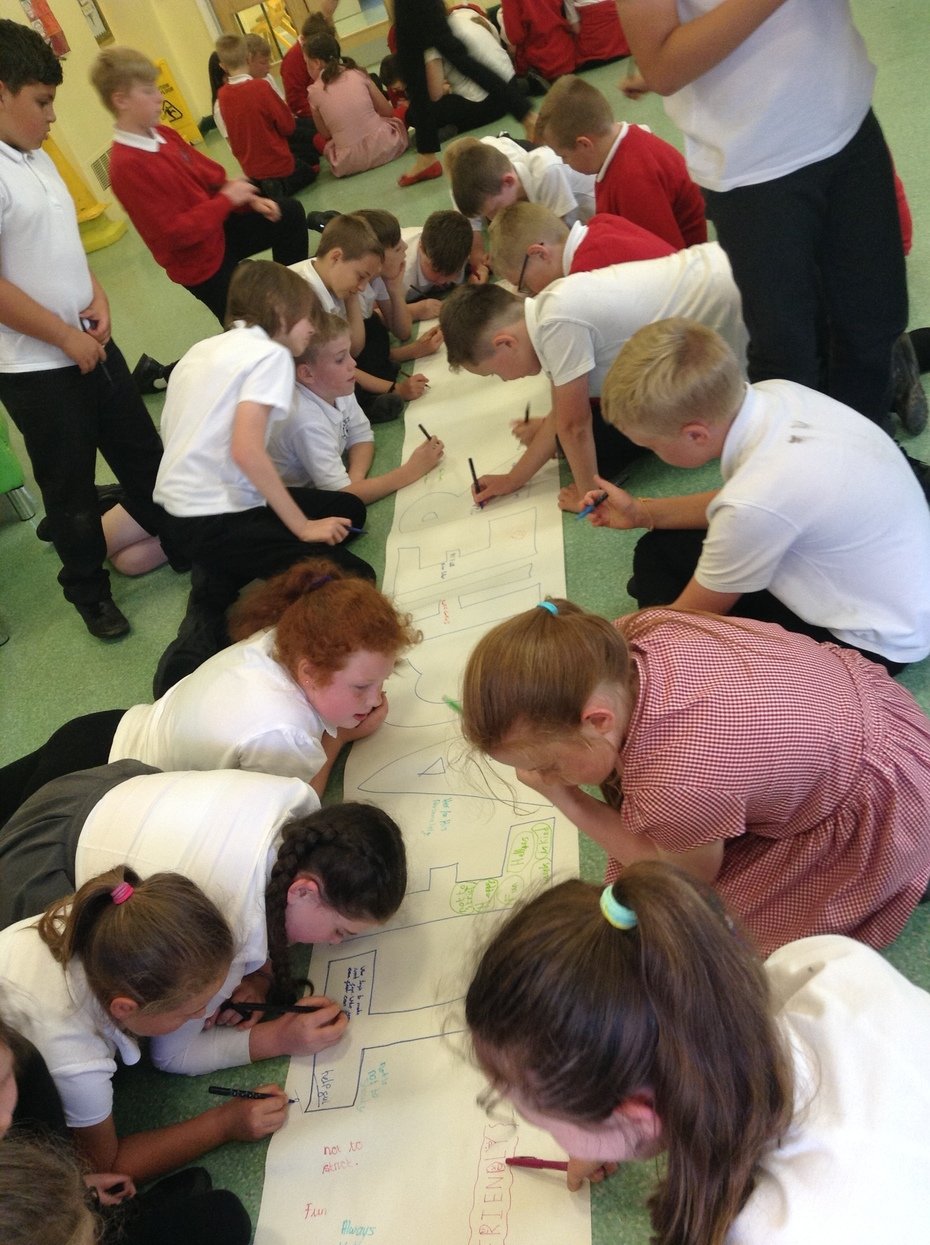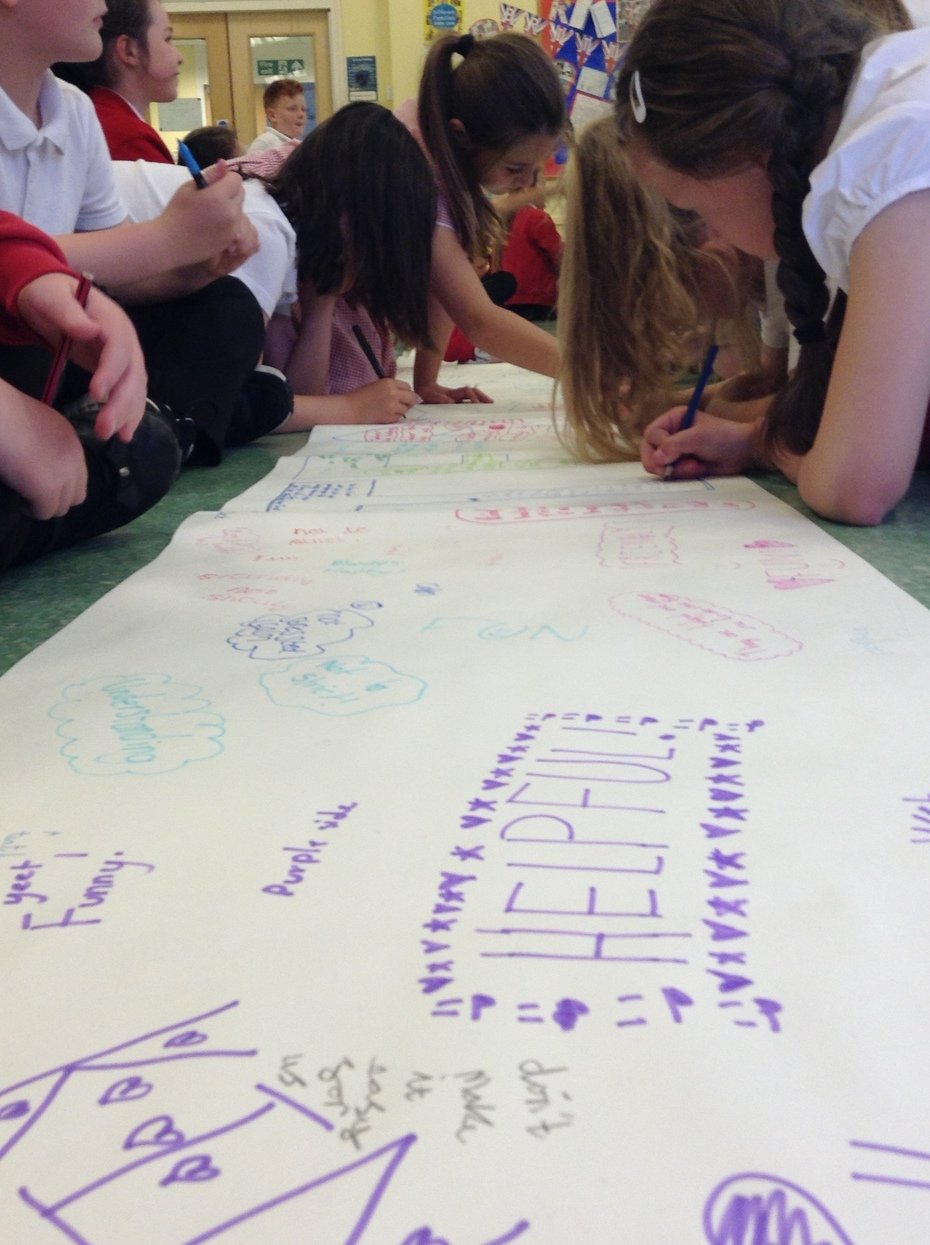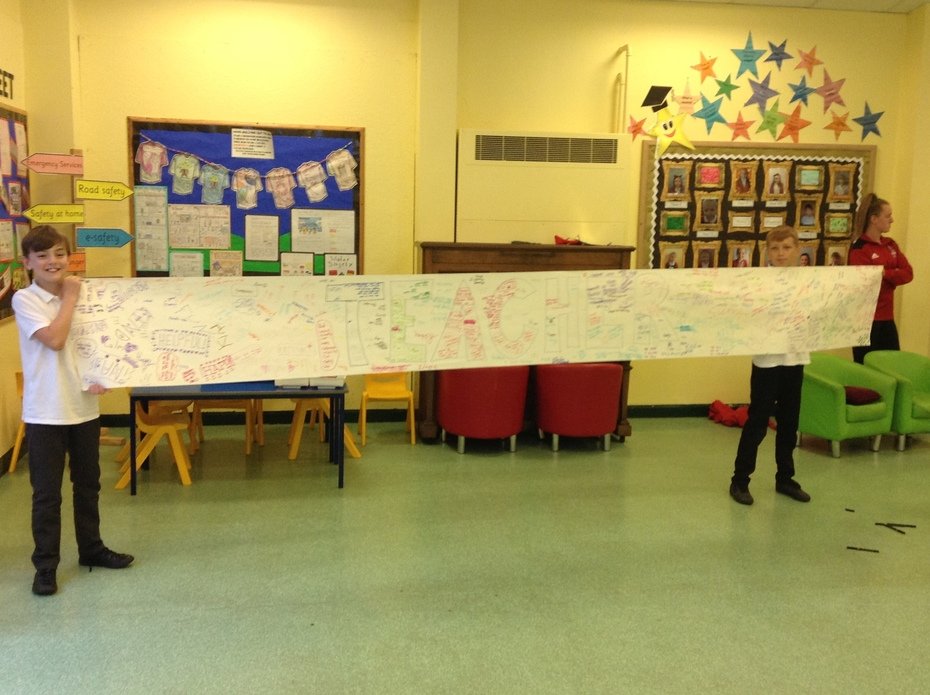 Our children are such wonderful, creative writers and throughout the year the teachers have been so proud of the work the children have produced. During assembly, Mrs Fowler set the whole school a writing challenge in the form of a writing competition, with the winners to be announced during Friday's assembly. She gave each year group an envelope which contained a photograph as a stimulus for a piece of descriptive writing, which were taken from the book, 'Where Children Sleep' by James Mollison. The winners were presented with their prizes in Friday's assembly and proudly read their descriptive pieces of writing to the whole school. This writing will be proudly displayed in our entrance corridor, along with a world map which shows where each piece of writing took its stimulus from.

Miss Harris contacted an engineer within Siemens, with the hope that they'd offer some advice or support to help raise the profile of engineering at Biddick Primary School. The team contacted have gone above and beyond for Biddick Primary School and have offered a WHOLE TEAM of engineers to come into school to host a 'demo morning' with UKS2. The engineers have generously offered to run workshops, talk to the children about their jobs and help Biddick promote engineers across all ages, abilities and genders.

The children in Year Five participated in a one week intensive Bikeability training course. Bikeability training is aimed to give young people the skills and confidence
to make trips by bicycle and to share the roads with other road users with minimum risk. Our Year Five children learned about road signs, how to signal for direction and how to navigate their route with motorised vehicles. The children had a great week and loved having the opportunity to ride their bikes at school.
One of our successful former pupils, Emma, visited school in our first week of Summer Term to talk to us all about resilience and determination. Talking about her own journey in karate, Emma reiterated the importance of a positive mindset and viewing each new challenge as an opportunity to grow and progress. After sharing her own success story, Emma even demonstrated her fantastic karate moves to the whole school! Mr Pratt, who was fortunate enough to participate in the demonstration himself, even witnessed Emma's discipline up close! Check out the photos below.
Every term, Nothumbria Police partner with Biddick Primary School to award two children the prestigious 'Police Star Award' on behalf of Chief Superintendent Sarah Pratt . This award goes to children who have gone above and beyond at home, at school and in their local community. Our first winner, Oscar, had shown a great attitude at home and at school, in addition to helping to look after his younger sibling.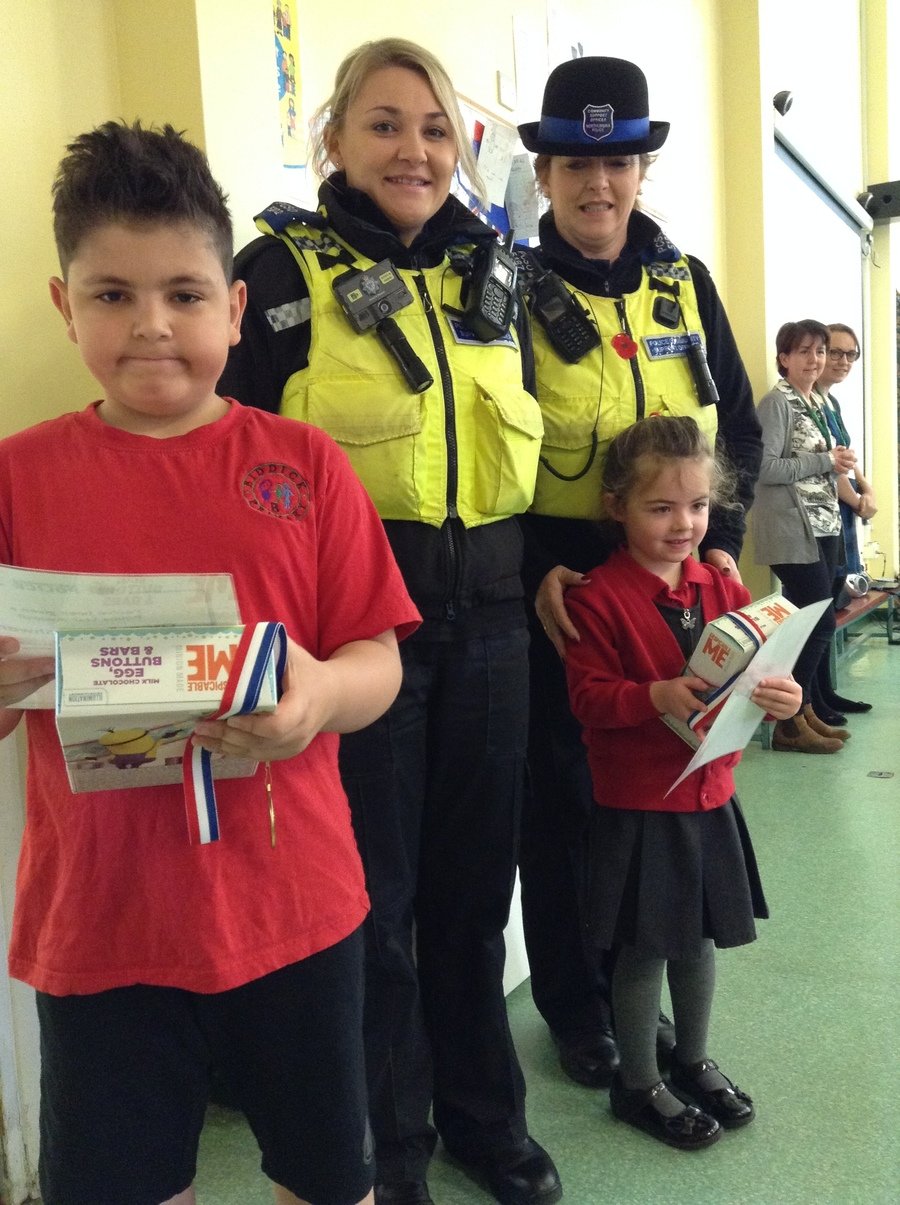 Our children were physically and mentally active in a wide range of health-related workshops such as; class yoga, PE, Zumba, CrossFit Kids and select Tennis Coaching. We even had a visit from the Healthy Schools Local Authority Team to help develop our understanding of healthy eating and use importance of our food groups as well as a healthy visit from our local Mental Health and the NSPCC support teams to give advice and guidance on the importance of our mental health and emotional well-being. It's most definitely been a busy, but extremely worthwhile week full of fun and fitness!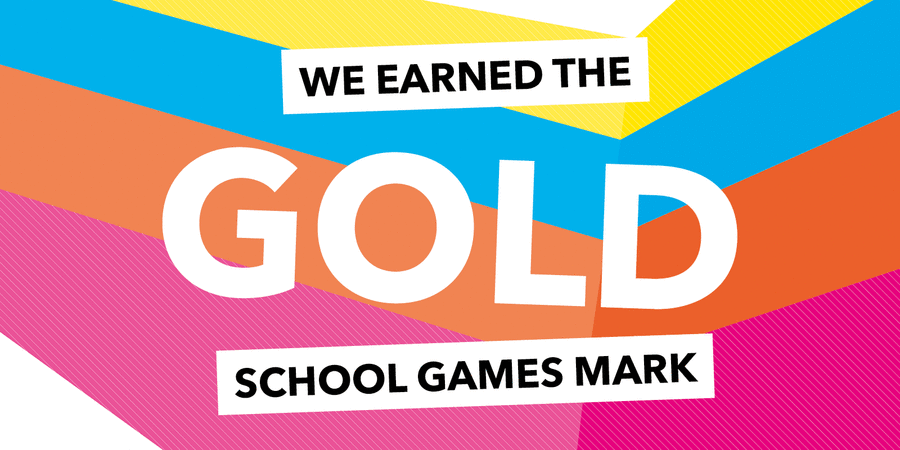 Well…what fantastic, competitive and determined young sportsmen and sportswomen we have here at Biddick Primary School. We have been super active across the year so far and we just wanted to say what an excellent term we have had! Since Christmas, our Year 5 and 6 Football Team are mid-table in the league and playing hard every week, our amazing hockey team gained a spot in the Regional Finals of the Sunderland School Games and our Year 1 and 2 Dancers showcased their beautifully choreographed sequences for all to see at Biddick Academy. Congratulations to our Futsal Team who won 1st place, gold medals included, in the Indoor Winter Futsal League B – brushing past opponents with skills, shimmies and stepovers Sunderland and Newcastle could only dream of! Also, huge congratulations to our Year 3 and 4 Tennis Squads who BOTH reached the Regional Finals for all North-East Schools after finishing 1st in both events at the Sunderland Tennis Centre on Thursday. What an amazing achievement! In summary, we have had a super sporting term at Biddick and our latest sporting achievements are testament to the hard work, determination and teamwork of our amazing athletes. Our sporting achievements have not gone unnoticed and due to this, we have been awarded the 'Gold Standard' in sport from the Active Sunderland Schools Charter Mark who have noticed all of our fantastic sporting achievements this year! "Going for Gold" is what we said this year and we have more than managed to reach our goals and, in the words of Boris Becker, "we love the winning, we can accept some losing, but most of all we love to play!"
After learning about Route 66, our children in Y4G, Y4/5P and Y5H wanted to share their learning and host an American themed party. Before sharing their super writing or even getting ready to play their totally awesome games, a surprise roared onto the yard! Some motorcyclists who had toured Route 66 arrived at school as part of a special parade. After waiting in anticipation, the engine noise crept around the corner and we all erupted with excitement when the bikes rode triumphantly onto our KS2 yard. The motorcyclists were very kind and even let us sit on their bikes!
After producing show-stopping cross-curricular writing, awesome artwork and fantastic geographic comparisons the children shared their Spring Term books with the adults from home, who were very impressed! The children had American themed games and snacks to enjoy and helped raise £125! To summarise the history of Route 66 the children made their own 'one-take' video and played this for their audience. Mr Pratt, Miss Harris and Miss Gillies mentioned something about the children being the next Spielbergs…
Thank you to everyone who attended the event and donated generously. We hope you had a fantastic afternoon!
On Tuesday 26th March, Y3 hosted an afternoon, sharing their knowledge of the Tudors.
They performed an assembly, including drama, dancing and singing all about Henry VIII and his wives but also facts about Henry's favourite ship, 'The Mary Rose.'
This was followed by a Tudor quiz and a platter of Tudor eats, including pie, cheese, bread, grapes and apple - a thoroughly enjoyable afternoon.

We had a great number day yesterday and raised an AMAZING £280 for the NSPCC Thank you all for supporting this event. The day began with a whole school assembly; our gorgeous choir sang 'One and a Million'. We guessed which teacher lived beside different door numbers and made human number sentences with our teachers. Each class awarded a 'Mathematician of the Day' and there were five prizes throughout the school for the most creative outfits! The children had great fun working mathematically with their door numbers. Teachers planned creatively with younger children ordering, sorting and counting on from different door numbers and our oldest children calculating the mean, median, mode and range! Each child in school completed a 'Whole School Reasoning Challenge' which will be made into a whole school display, to show the progression in children's reasoning form EYFS to Y6.
During our 'World Book Day' celebration week, we welcomed Wessington Primary School pupils and staff into the hall for a visit from the newly published author Samuel Halpin. Samuel talked about his experiences as a child, many of which inspired him to write his first published book 'The Peculiar Peggs of Riddling Woods'. He loved dark fairy tales and talked animatedly about his favourites from across the British Isles. Afterwards, Samuel encouraged the children to create their own characters for a book, using the same ingredients as he used within his own novel. This was a really valuable experience for the children, who were eager to talk about what they had learned from Samuel.
The choir team would like to say a huge thank you to all family members who gave their time and support at Sunderland Minster. The children behaved impeccably and sang with such enthusiasm and passion. They sang 'One in a Million' and 'Let's Go Fly a Kite' along with two songs from the hit musical 'The Greatest Showman' with children from different schools in Sunderland. Our choir received lovely feedback from event organisers and really made us proud. We can't wait to see how they get on at the 'City Sings' competition!
Following on from our physics based whole school experiment in Autumn Term ('Rocket Mice') and our recent pupil feedback, the children were introduced to some visually appealing chemistry based experiments. To engage and inspire all of our Scientists at Biddick Primary School, from four year old inventors to eleven year old enthusiasts, our children took part in a school-wide 'Chemistry Demo'. The experiments conducted ranged from the fiery and magical, to the bubbling and explosive! The children were really excited by their experiences and were raving about Science all day. Our experiments included: 'Slippery Egg', 'Cool Coke', 'Sugar Snake' and 'Lava Pa'lava'. Miss Harris reminded the children that no matter their age, interests or achievements, there's always a place each of us in Science. After all, she is a teacher who loves make-up and explosions!
*Even throughout all of the excitement, the children have been reminded that these are experiments are only to be demonstrated by an adult, or to be conducted with adult support.
Pupil Power helped Washington Rotary Club plant purple crocuses in Washington Village, outside Washington Old Hall.
This was to raise awareness for polio vaccinations in Africa as the children's little fingers are dabbed in a purple ink pad to show they have been vaccinated, in the fight against Polio.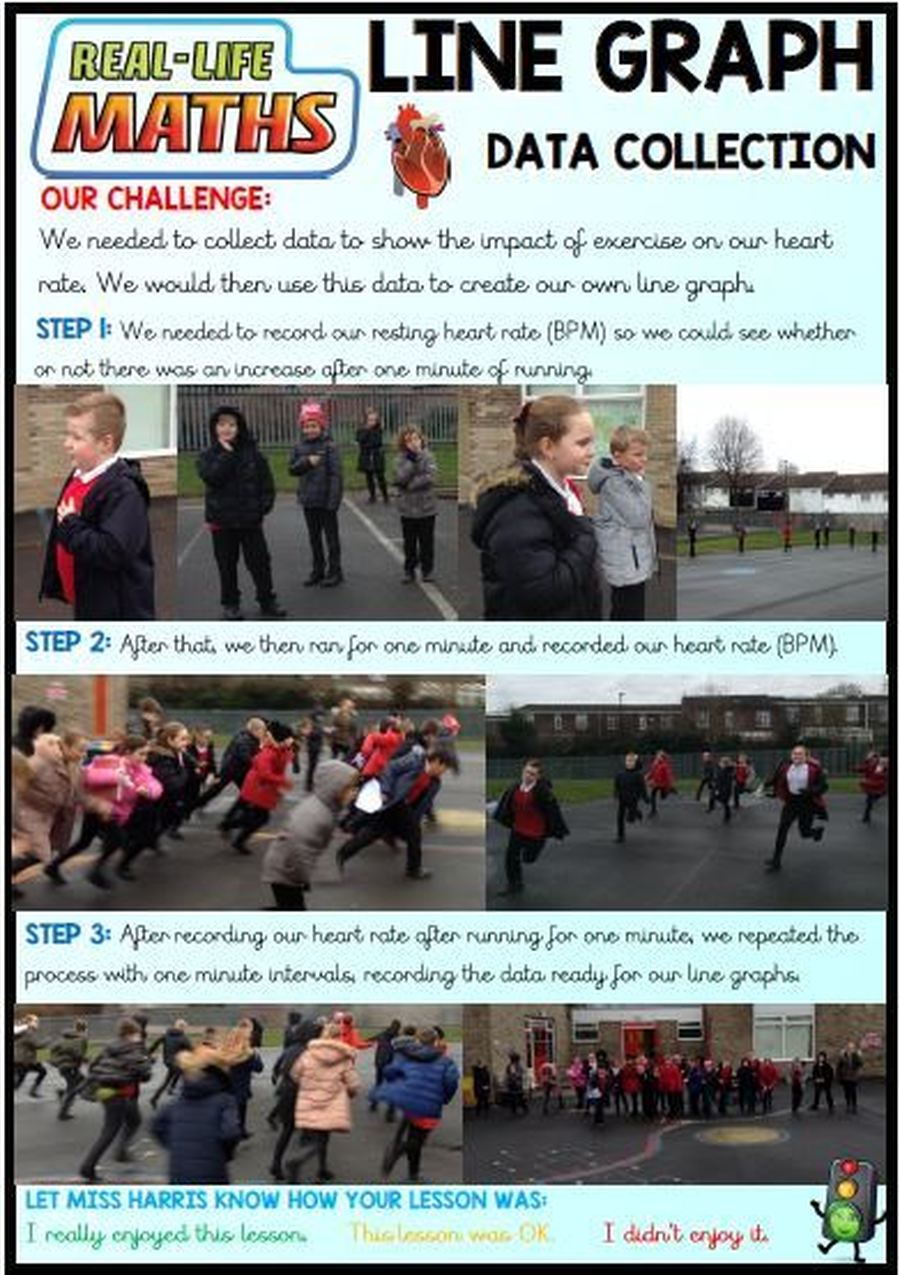 The children in Key Stage 1 enjoyed an interactive workshop with Warburtons. The children were given the opportunity to learn about eating a healthy diet and why
this is important. The children listened really well and asked lots of pertinent questions. They were able to talk about the five-a-day rule, what they should and
shouldn't drink and eating treats in moderation. Following this, the children selected healthy ingredients to make and eat their own 'healthy' sandwiches.
To end the session, the children received a certificate, booklet and a loaf of Warburtons milk loaf.