Governors
Chairperson's Message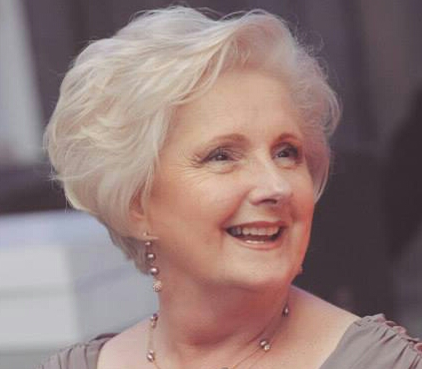 "The role of a Governor is a varied one. Our duties include the setting and monitoring of school finance,
which in the present climate can be a very challenging task! We agree and update school policies on a regular basis.
We meet each term and discuss many topics, including the curriculum. Our overall aim is to give each and every pupil the
best possible opportunities and education. As governors we work closely with the Headteacher, management team and staff;
who are all dedicated to the pupils and the success of our school. The children enjoy their school day and this is evidenced
by our excellent attendance records.We have friendly staff and governors who can be approached to discuss the day
to day running of our happy and efficient school."
Viv Low- Chair of Governors
Biddick Primary Governing Body
For Governor information and attendance records of Governor meetings, please click the document below: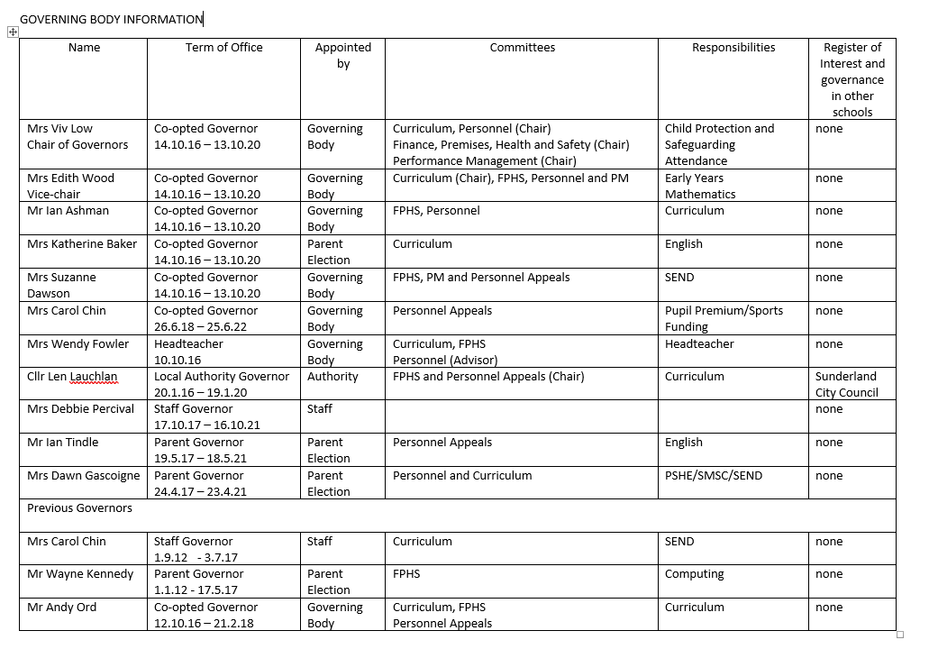 Click here to read Biddick Primary School's Code of Conduct for Governors. This code sets out the expectations on, and commitment required from, our school governors in order for the governing body to properly carry out its work within our school and the community.
Want to find out more about the role of a Governor? Click the link below:
Or visit the School Governors One Stop Shop:
Governor Secure Zone
Governors can click here to access minutes from Governors' meetings.
*This area of the website is password protected