We want our children to: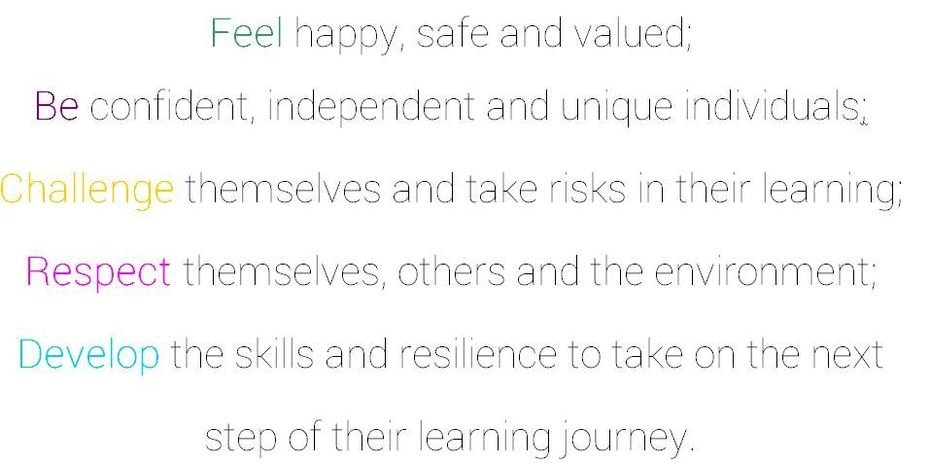 In order to make sure everyone feels happy, safe and valued, we provide a clear moral code as a basis for behaviour, which is
promoted consistently through all aspects of school life. We expect that our children work hard and have fun, listen carefully to
adults and to each other, look after our school environment, are helpful and well-mannered and treat others the way they would like
to be treated themselves. We encourage our learners to explore their own values and beliefs as British citizens, whilst gaining an
understanding of other cultures and considering the impact that this has on their own and others' lives.

Click here to read how British Values at Biddick are promoted throughout our school.


Our core values are embedded into daily life here at Biddick Primary and Nursery School and also form the basis of the Biddick
Primary Promise- a set of rules devised after consultation with the whole school community.