We follow the Read Write Inc. (RWI) programme here at Biddick Primary & Nursery School to get our children off to a flying start with their Literacy.
RWI is an Ofsted recommended and highly regarded Literacy programme. It enables children to learn to read effortlessly, so they can put all of their energy into comprehending what they read. It also allows them to spell effortlessly, so that all of their resources are directed towards composing their writing.
Organisation
Children in EYFS and Year One are grouped in terms of their reading ability- this ensures that all children access texts at the correct level. Sessions will take place daily for one hour and incorporate focussed teaching of sounds, handwriting, reading and writing.
Some children in Years 3-6 may require the RWI 'Fresh Start' daily intervention programme. Fresh Start is the upper KS2 phonics recovery programme designed for children who are reading below expected Year 3 levels. Daily lessons are made up of a phonics booster session followed by reading and writing activities.
Once children graduate from the Fresh Start programme, they should be able to successfully work alongside their cohort on appropriate year group objectives.
Useful links/resources
Click onto the icon below to find explanations, resources and clips for parents from the 'Read Write Inc.' website.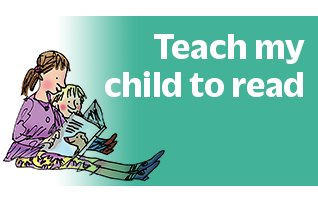 Download a copy of our parent's guide here. If you require any additional support or advice, please don't hesitate to contact your child's class teacher, or Mrs Harris, who will be only too happy to help.
How do I say each sound?
Parents often ask how to 'say' each sound correctly.
Click on the link below to find out.
Year 1 Phonics Screening Check
The Year 1 Phonics Screening Check is a national check of children's phonic knowledge that all children in England have been required to complete since 2013. An example of the check, published by the Department for Education, can be viewed below: